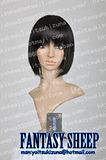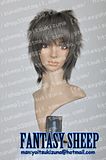 This is my first time with synthetic wigs, so sorry if I suck at writing this review.

I needed some thick wigs to cut because I wanted a split wig, but I heard the ones from MintyMix and GLW are not thick enough to layer. After seeing good things about Fantasy Sheep wigs, I decided to order from them. I ordered straight from the taobao shop by using their e-mail.

October 10: 1st email- I sent them the links to the wigs I wanted.
October 12: First reply back. They asked me which country, and I replied on the same day.
October 16: FS sent a confirmation email with the total. Shipping was by EMS only. Paid on the same day.
October 17: FS confirmed they got my payment. Said they'd ship it out the next day.
October 23: FS sent me a tracking number.

Actually the tracking said that FS didn't actually ship my wigs out until October 20...They arrived to me on October 25.
Also I failed to read that they only ship by EMS on their taobao page. If I saw this, I would've gone through a shopping service, so I could use airmail since I wasn't in a rush to get these. orz


Arrived nicely in a box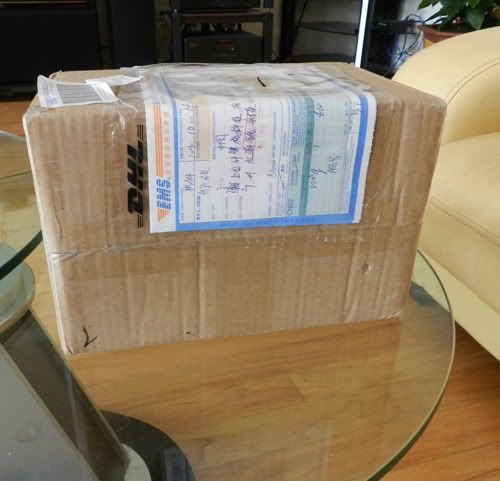 I ALMOST thought they sent me 2 black ones. Turns out that it was just the bag muting the color. Each wig comes with a piece of paper on how to care for it and the maximum heat it can be exposed to. Each wig was wrapped in a net and had paper inside them to prevent squishing.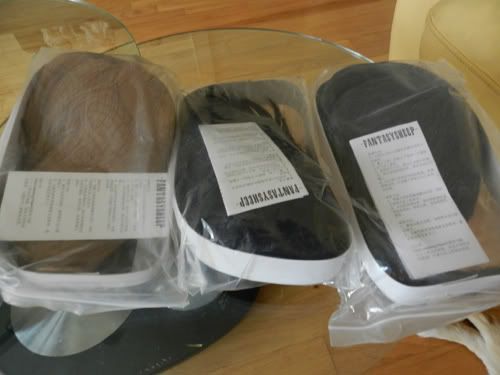 Blonde Bob



The fibers are REALLY soft, and the wig is thick! There's an adjustable band to make the wig tighter inside the back. I'd say it's a little more sandy brown than the stock picture.



Brought it outside, and pretty pleased that it still looks natural. However, with flash, it looks horrible as expected since it is synthetic. (bottom right)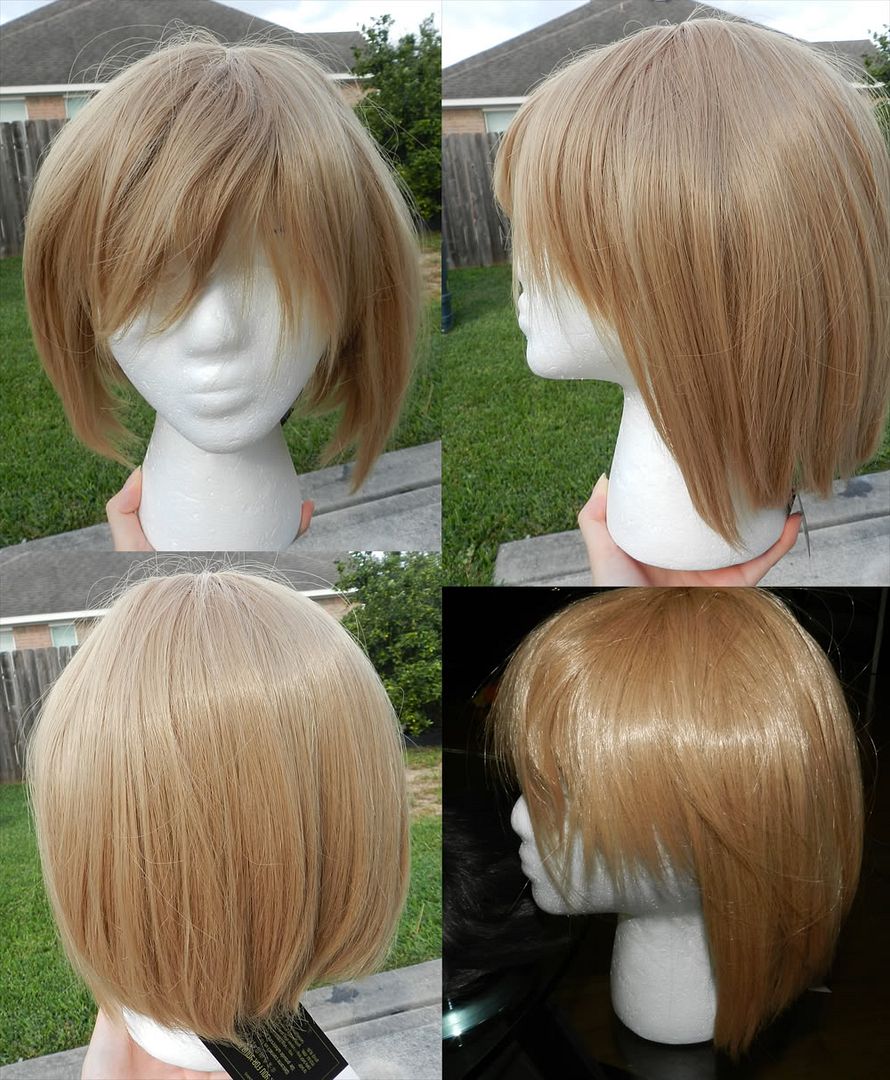 Black Bob
Same style as above, just a different color.

It's pure black. The black is more shiny than the blonde almost to the point that it looks unnatural. It may be just me because I have natural black hair...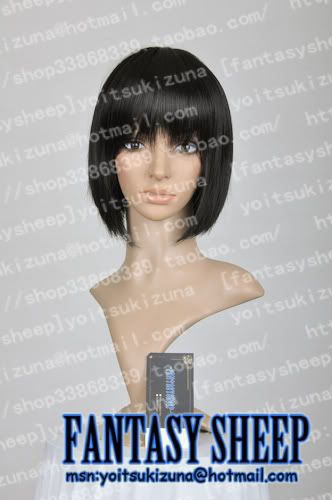 The shine on this one is pretty obvious. Flash is bottom left




Layered Grey Wig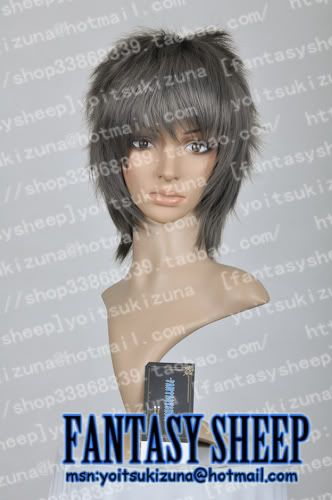 There are soooo many layers making it a lot thicker than the bobs. The bangs are kind of short and thin on this one though. The color is also slightly darker than the stock picture. The fibers feel a little different from the bobs, but they're still soft.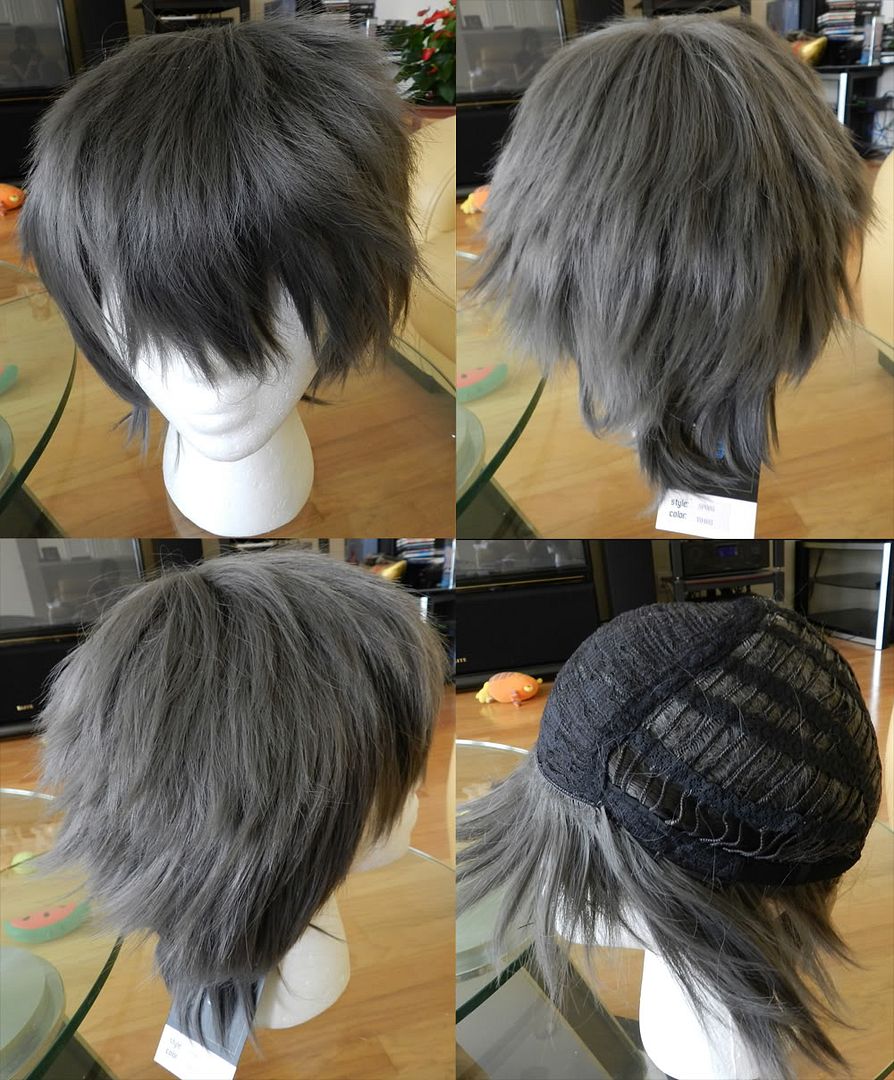 This one is the shiniest of them all outside and with flash. (bottom right)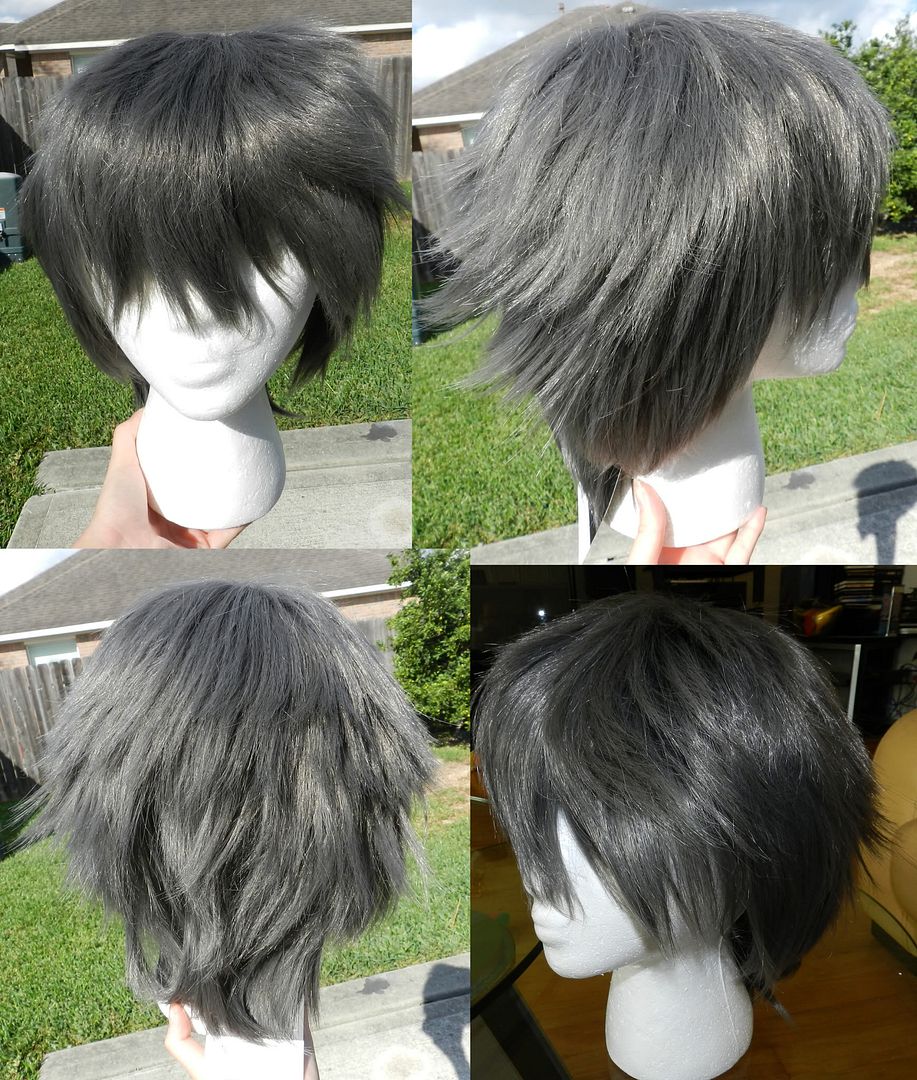 Size: The tightness of the wig circumference can be adjusted smaller by the hook in the back. Without any adjustments, it was really big! I could pull the elastic over my ears. Adjusting it to the smallest size fixed the problem for me. For reference, I'll have to go measure my head later, but if it helps I'm an Asian female.

Communication: From the timeline, you can tell that they were pretty slow in replying, but the wait time wasn't *too* bad.

Overall: Pretty good besides being a little slow. They don't tangle much, but then again, I have the short wigs. As mentioned above, I'm going to use a SS when I order next time to avoid having to pay EMS.


With the bobs, I'm intending to cut them up for split wigs. So far, I've cut both of them up and sewed them to each other. I'll tell you how the rest goes soon if I don't mess up in styling.

Edit: here's another picture of them outside. It was windy, so the hairs are all over the place, sorry!